I love music. I used to give special albums to friends & family for Christmas. Nowadays that's not so easy: everybody's streaming, so everybody already has the music. (It's the same with movies.)
You can't give people what they already have.
At best I can offer "awareness."
But that feels like a lousy gift: "Dear Mom, I thought you'd like this album. Click here to listen on Spotify." (Not to mention the technical difficulties: create an account, add a credit card, download the app, connect your devices, etc., etc.)
Worse, my gift is temporary: "Hey Mom, I got you a 3-month subscription. After that, they'll charge your credit card to keep listening."
That's not special.
There's more meaning in a text message, or a voicemail, or 5 minutes of FaceTime. ("Merry Christmas, Mom! We love you!")
But then again, maybe that's all it takes…
Gifts Are a Reminder
Maybe (as cliché as it sounds) it is the thought that counts in 2020. Maybe that's what makes things special in our all-access digital world.
Because we have all the music, we have all the movies, but we don't all have each other right now.
Music may lose its packaging, but the gift still has its charm: "I'm thinking of you."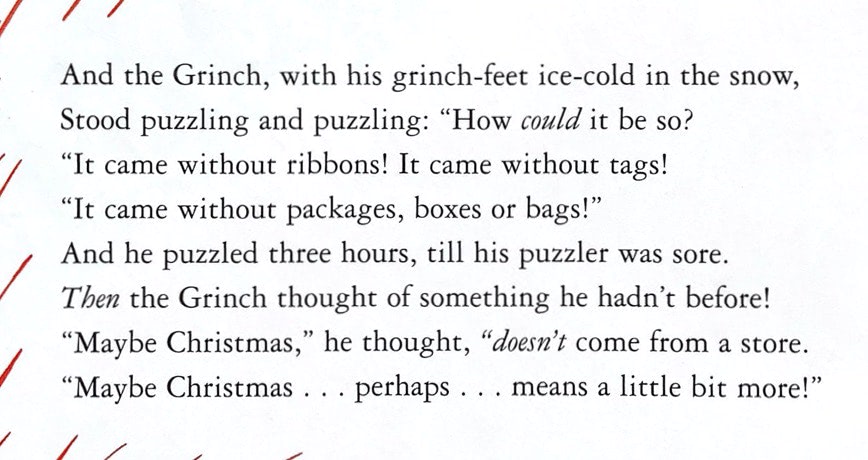 ---
Credits
Open Graph image by
Dr. Seuss